A Call to Reincorporate Children into the Work of the Household
With most of the country living back under some version of shelter-in-place orders (hard to believe the weeks have turned into soooo many months…), we are all getting a LOT of family time.
For me, the mere fact of my entire family being home all day every day, especially during the holidays, has made me feel like ALL I am doing — all the time — is cleaning up after everyone. It's like shoveling in a snowstorm: the second I clean up one thing, another thing is a mess.
I'm doing more dishes, more laundry, more clean-up, more cooking. More of everything.
It had already had it, even before I heard this from my 2-year old daughter: "mama, I want you to cook me dinner RIGHT. NOW."
Are you kidding me?
Although the internet is replete with suggestions for ways Americans can spend all their "extra time" at home during this pandemic (massive eye roll), the reality is, for parents at home with kids, "extra time" is a joke.
If I did have any extra time (I don't), it's buried in managing The Upkeep — that is, everything it takes to keep the family, and the house, in some semblance of order and on track (or close enough). And apparently, The Upkeep quadruples during a quarantine with toddlers.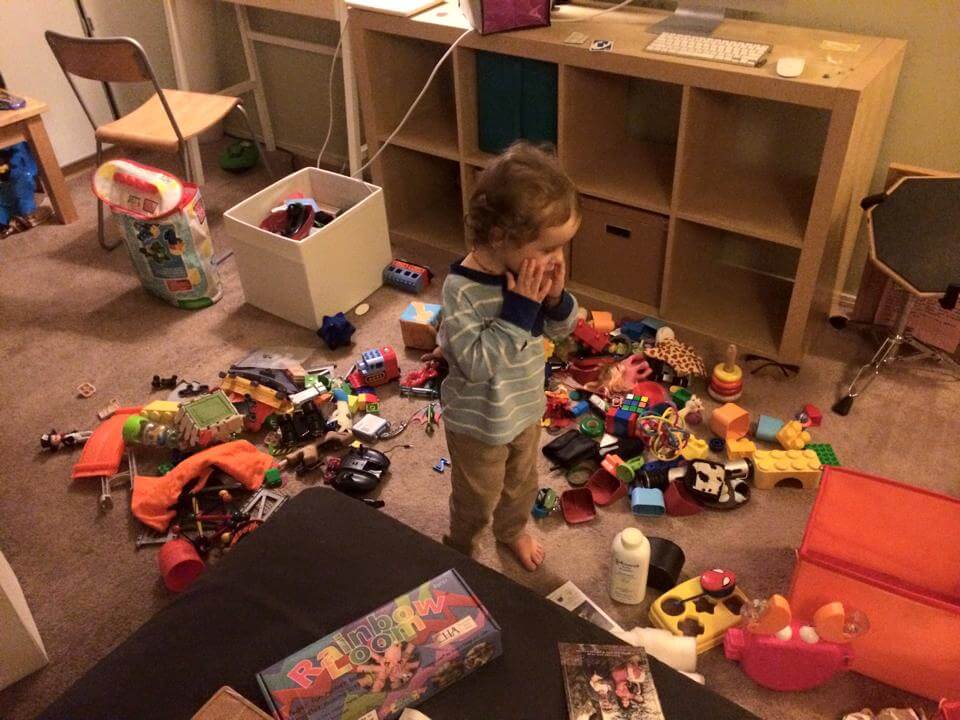 Recently, though, my emerging frustrations — WHY am I cleaning up after everyone? Can I please get some help? — have led me to some bigger philosophical questions…
Namely, what can I/we do to get everyone on the same page? And what page is it?
Because "parents doing everything" is not working for me anymore.